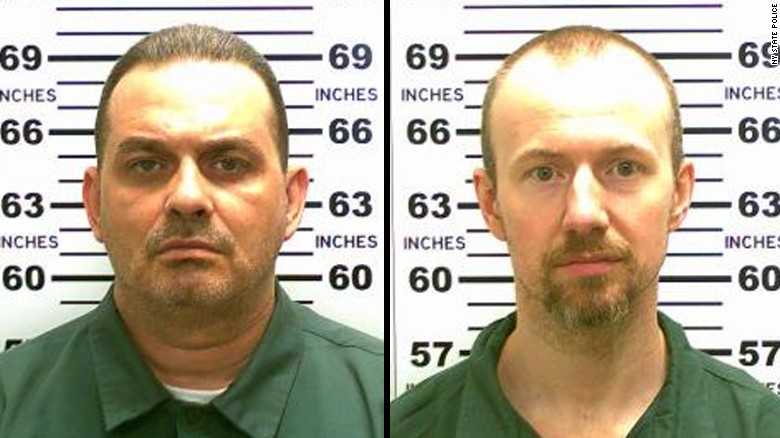 I, like so many others are fascinated by the recent prison break in upstate New York.
Quick recap
: 2 inmates serving life sentences escaped from the Clinton Correctional Facility in upstate, New York. "Little Siberia", as the facility is dubbed, is a well known prison that hardened criminals go to serve out their sentences. The inmates hatched an elaborate plan that looks like it came right out of the script to a movie:
The Shawshank Redemption

.
The lengths by which these two inmates went to plan and secretly execute their escape has prison officials and New York Governor, Andrew Cuomo baffled.
"The complexity of the escape has astonished prison experts and Gov. Andrew Cuomo, who toured the inmates' escape route.


It's becoming evident that the two inmates had inside help. Inmates David Sweat 34 and Richard Matt, 48, both convicted murderers, used power tools to drill through concrete and metal pipes to escape without a trace, now 3 days and counting. The inmates, not discovered missing until 5:30 AM the morning after the break, had crucial time to get a head start on authorities. But the question remains as to where they got the valuable power tools and why weren't they heard drilling and cutting? A female prison employee is currently being question in the investigation. The woman, a prison tailor, who insiders say knows the inmate "very well". And if they had help on the inside my guess is that they have help on the outside too so the chances of them finding the inmates dwindle with each passing day.

Since this is my new fascination I had a thought-
I think we-society-should be focused on plastering their pictures all over the media. We should be talking about it on TV, radio and print all day long. So much so that it's a topic on the mind and lips of every walking, breathing American.

I would think our time would be better spent discussing these 'on the loose' criminals as much as let's say...topics that get intense media scrutiny like deflated footballs?

Just a thought.