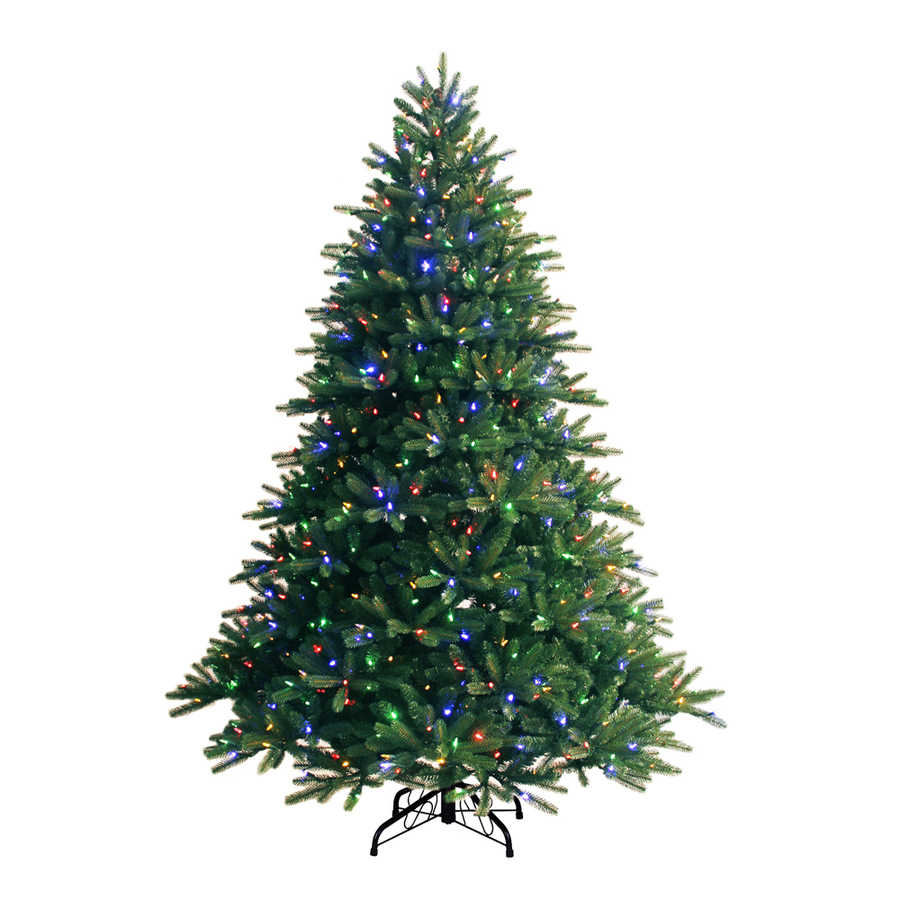 I grew up in a "fake" Christmas tree household. As long as I can remember, I never had a real Christmas tree when I was growing up. Not that it really was a huge deal, but the second I had my own home, I vowed to never have a fake tree again....until now.
That's probably 20 Christmases, with my own family, that we have bought real Christmas trees. We have had huge ones, skinny ones, weirdly shaped ones, gorgeous ones, and ones that were uniquely ours in every way. And I have loved them all. They have fallen and smashed ornaments, not once but twice, they have smelled heavenly and they have brought us lots of joy and Christmas cheer. They have also created huge messes. Pine needles everywhere, water stains from spilling, scratches on the ceiling and doors and become an all over big pain in the rump. Especially when they are a complete fire hazard around the 4th or 5th of January. I used to love to tour the Xmas tree lot, spying that perfect specimen to bring home and lovingly adorn with my Christmas memories. But now?
This year I feel differently. My "fake" Christmas tree moratorium has been lifted. I have been to friends homes recently and seen some gorgeous trees! When they told me they were fake I could hardly believe it so I did a bunch of research on the new fangled fake trees out there. They come with lights already on them?? OMG, this is truly a bonus, and there are so many shapes and sizes to choose from I could hardly decide. And they are beautiful! You can choose what kind of tree you want, like what the actual branches look like and if you want that realistic look, you can get ones that are snow covered and have pine cones. My Guy and I chose ours online, and are picking it up this afternoon and I can't wait to see it. We are thrilled and I couldn't wait to share the good news with Frick and Frack!
Big mistake..
Frick and Frack who both live in other states most of the year are not happy with this Christmas tree development. "No mom! That's disgusting!" Frick said. Disgusting I thought? That's a wee bit extreme. (God bless my baby girl, she is an actor after all.) Frack doesn't love the idea either, so I asked them if they wanted to be the ones to remove the tree from the house and clean up the mess...
Radio silence...
Just what I expected.
In any case, a fake tree it is in this house and I'm looking forward to meeting the new addition to our family. In the meantime I told my kids what every good, loving and caring parent tells their children to avoid disappointment. I said, "I'll buy you some pine tree scented spray. It will be fine."